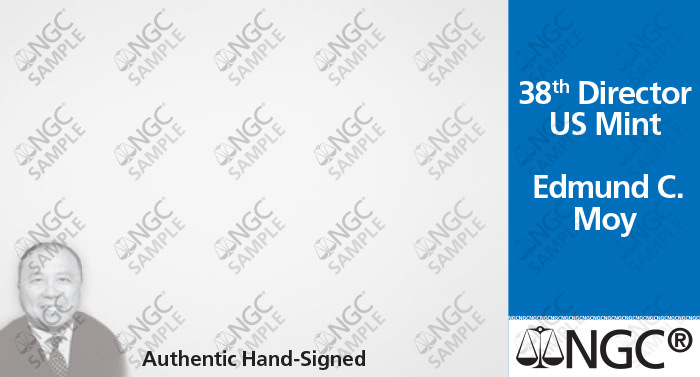 Each label features an authentic autograph from the 38th US Mint Director.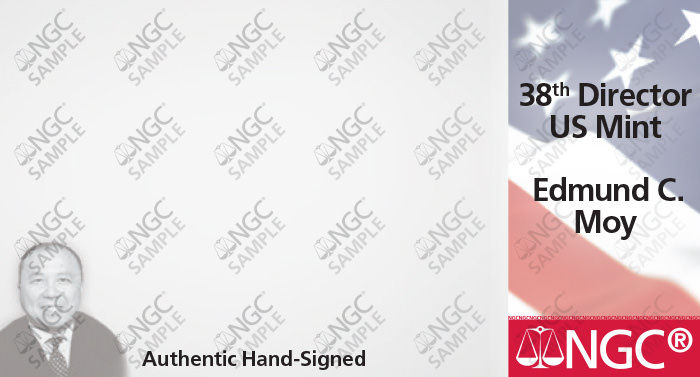 Edmund C. Moy American Flag
#643
Also Available for Oversize Holder
(#650)
Moy has individually hand-signed each of these patriotic labels.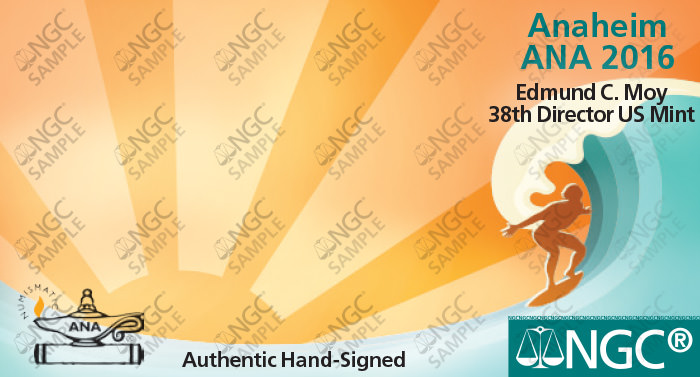 Edmund C. Moy Mint Director Anaheim ANA
#732
A California-themed label to commemorate the 2016 ANA World's Fair of Money in Anaheim, California.
Add Coin
Join NGC for free to add coins, track your collection and participate in the NGC Registry. Learn more >